HyperNext Android Creator (HAC) is a new software tool that helps users to make Android apps without Java Knowledge or dealing with complicated Android SDK. The software created by TigaByte allows almost anyone to quickly start building their own Android applications.
HAC currently works under Windows (XP, Vista, or Win7, a Mac version also under development) and brings the ability to create apps screen-by-screen, much like Google's App Inventor.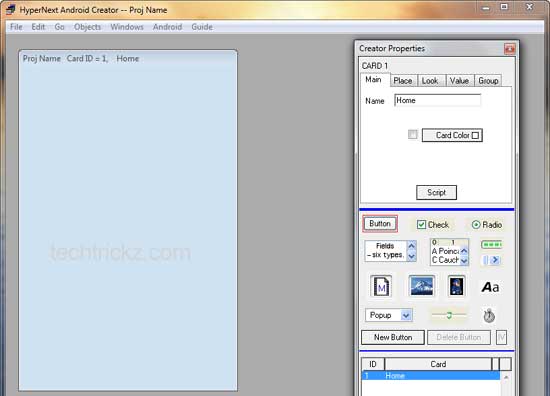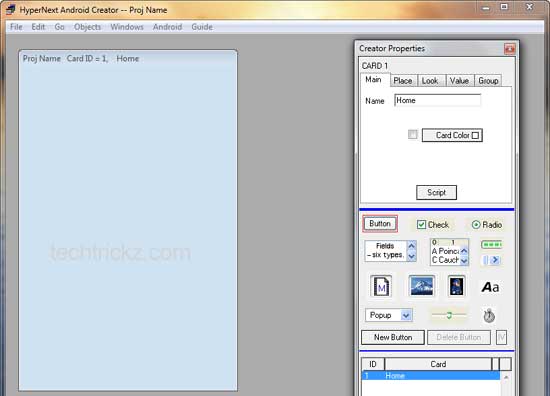 A free trial version of fully functional HAC can be downloaded from the link given below, but it doesn't allow uploading to the Android Market. For that, you will need the full version, which will run you a heft $59.95.
Note: In order to develop with HAC you must have the Java JDK, the Android SDK, and Apple Quicktime (all are available for free download) installed on the computer on which you are using HAC.
Download HyperNext Android Creator (HAC) at source here. (via)