The read and write speed of USB flash drives vary between make and model. If you are planning to buy a new USB flash drive, it is very useful to know its read/write speed. In addition, if you know the read/write speed of your USB flash drive, you will get an idea how much time it would take to complete a file transfer between USB drive and a PC.
Here is a little, simple to use and portable benchmarking tool called USBFlashSpeed, which lets you test your USB's read/write rate at different data sizes and lets you know how fast it is.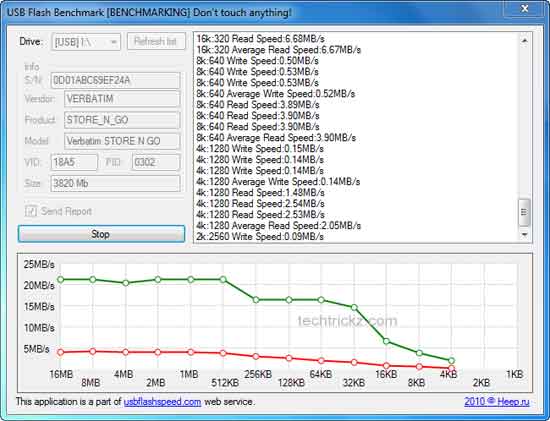 It tests USB flash drives at different data levels, for example 25 MB to 1 KB. During the test, the read/write data is always marked on a graph, so you will get an idea of read/write speed of the USB at various data transfer levels.
Using USBFlashSpeed is quite useful. Just follow as described below.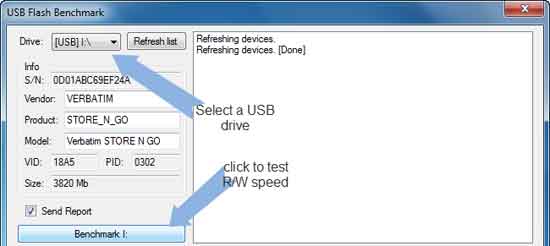 1. Plug in your USB flash drive on your computer and run the benchmark application (no installation needed).
2. Choose your USB flash drive letter and start the benchmark. Wait for results.
You can also compare your results with other results published on the developer's site! USBFlashSpeed can be downloaded free at developer's site here.