Last year we had written a topic, which describes how to enable Classic Start and Classic Explorer toolbar menu in Windows 7 manually and with a free utility Classic Shell. Classic Shell is now updated to version 3.1 with several improvements and included a new component, Classic IE9.
Classic Shell is a small utility that enables the good old Windows XP style Classic Start Menu and Classic Toolbar buttons (Cut, Copy, Paste, and Delete) in Windows 7.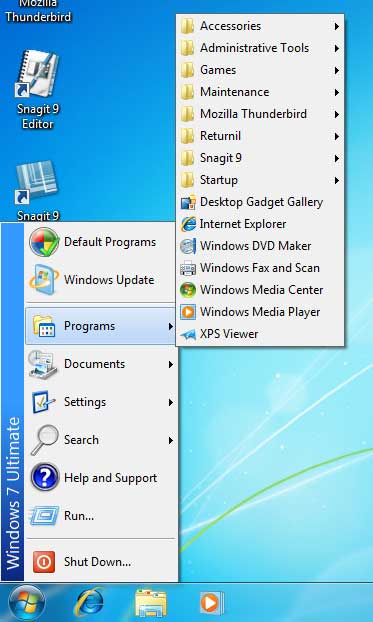 The new component Classic IE9 is a plug-in for Internet Explorer 9 that adds a caption to the title bar so you can see the full title of the page, shows the security zone in the status bar, and shows the loading progress in the status bar.
Note: The toolbar for Windows Explorer will not show up automatically after installation. To enable this, open Windows Explorer (Win + E) and go to View – Toolbars – Classic Explorer Bar.
Classic Shell can be downloaded at source for free