I had written several articles in previous posts on how to hide personal data on both smartphone and computer. Here is another simple solution to hide your personal photos and videos from strangers on your Android and iOS devices. The application called KeepSafe for Android and iOS lets you protect images and videos with a password.
KeepSafe is a very simple to use application. No complicated settings or anything is required. Just run the app, give a password, and then select pictures or videos that you want to hide. Selected pictures and videos vanish from your device, and stay locked behind an easy-to-use PIN pad.
Below is a short tutorial that will give you an idea on how to hide your personal photos and videos.
Install KeepSafe from Google Play Store (For Android) or iTunes Store (For iOS) and then run the app (currently it is free).
Now enter a desired password (0-9 digit) and confirm it (on Android).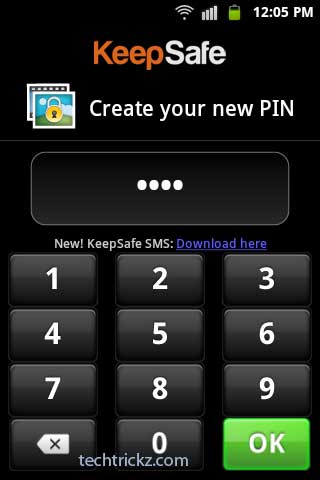 On the next screen, tap on "Add pictures" option and then select the images that you want to hide. Then tap on the "lock" icon to hide images.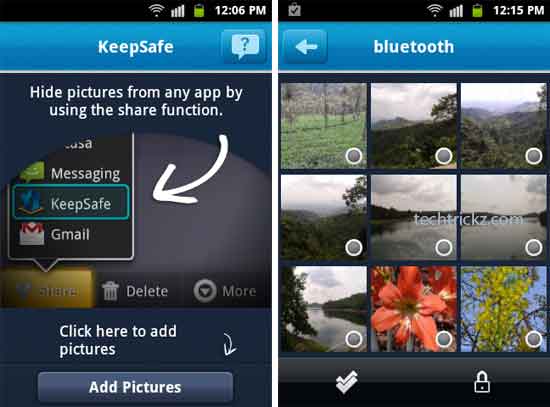 My verdict: Up on uninstalling the app KeepSafe, the protected images or videos are also deleted. So, if anyone uninstall the app, your protected images will also lost. However, you can recover it by reinstalling the app, unless he deleted the KeepSafe folder from the SD card.