Fast File Transfer is a free application for Android devices that lets you transfer files at speeds like WiFi Direct. It uses Wi-Fi Tethering for establishing connection between devices, but doesn't require the internet connection to transfer file. Its developer claims a speed of up to 20 times faster than the standard Bluetooth. i.e. this technology allows speeds of more than 32 Mbit/s (which means 1 Gigabyte in under 5 minutes).
The best part of this app is that, you can send files not only between Android devices, but can also send file to an iPhone or any other phone that have Wi-Fi. That is, you can use it as an alternative for Bluetooth file sending.
In addition, if your Android device has no Wi-Fi Direct technology built-in, you can use Fast File Transfer as an alternative to transfer big files at lightning speed.
For your information, the Wi-Fi Direct offers high-speed data transfer without having to go through an access point. Wi-Fi Direct technology available on devices running Android 4.0 Ice Cream Sandwich and Jelly Bean, but not all ICs or Jelly Bean devices have this technology built-in.
How to Transfer Files using Fast File Transfer?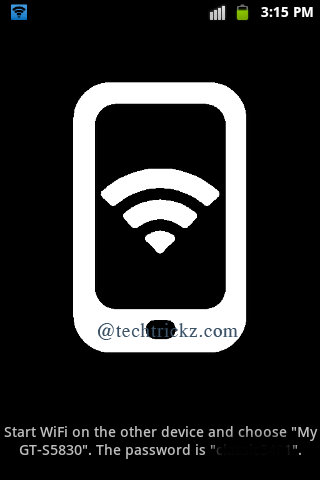 To send a file using this app is dead simple. Tap and hold a file (image, video or any file) in a file browser, tap "send", "Share" or similar and choose "Fast File Transfer" from the list.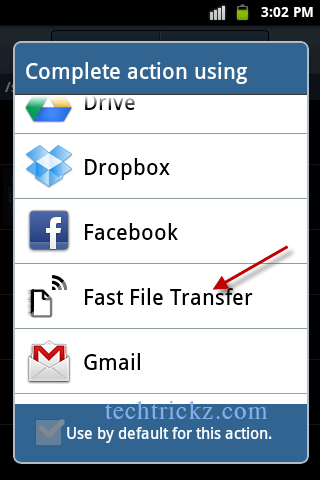 Then, start Wi-Fi on the receiving device, choose your device name, then enter the URL shown on your device to other device's browser or scan the QR Code to establish connection. That's all!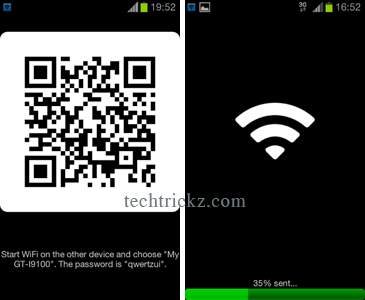 Note: This app might not run on some phones due to restrictions of manufacturers or carriers that make it impossible for the app to access WiFi tethering.
Fast File Transfer can be downloaded from Play Store [Via]