Do you own a Samsung Galaxy 3 i5800 Android based mobile phone? And want to customize your phone screen with high resolution wallpapers? Then, here is 12 Wallpaper with 400×480 resolutions. These wallpapers perfectly fit the screen of your Samsung Galaxy 3 i5800 and brings cool look to your screen.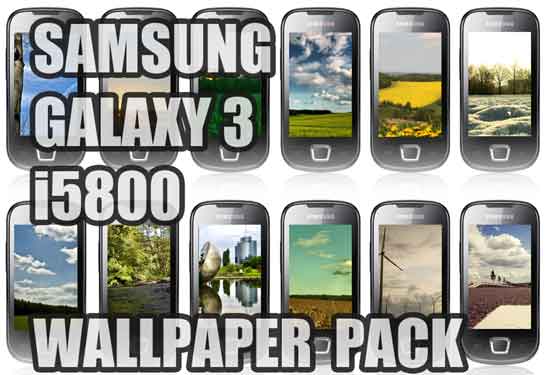 You can free download it at source.
Kannan
is a computer and Android enthusiast, a blogger by passion and a tech freak. His always ready-to-help attitude, knowledge and hard work is what drives him.
Latest Updates

Kannan | Nov 27, 2014

Samsung's mid-range Android smartphone, Galaxy Grand Duos (GT-I9082/I9082L) might not see an official Android 5.0 Lollipop update, but you can now download and install the CyanogenMod CM12 Android 5.0...

Advertisement

Find us on Google +

Find Us On Facebook

How to Guide
Gadget & Mobile

Internet & Browser

Security Tips
Copyright © 2014 - Do Not copy content without written permission. All images and trademarks displayed are property of their respective owners.