Google Apps Shortcuts is an extension for Google Chrome which allows us to access Google services like Gmail, Docs, Calendar, Voice, RSS feed, Wave etc. just with a click.
This is handy when you want to send a mail, read RSS feed or create a document while browsing with Google Chrome.
Using this extension is very simple. Just install Google Apps Shortcuts, click the shortcut icon (see image below) and select a service of your choice.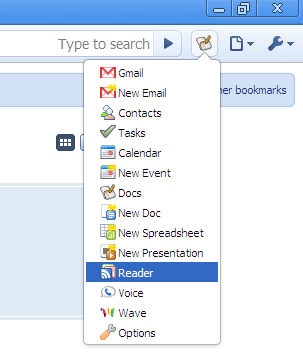 You can also enable or disable any services from the Option menu. Just visit here and install the Google Apps Shortcuts.