Transform Galaxy S4 Into a Universal TV Remote Controller With IR Universal Remote
Newest Android smartphones such as Samsung Galaxy S4 and HTC One has a built-in infrared LED (known as IR Blaster) which you can use to remote control your home entertainment systems such as TVs and music systems using an appropriate application. IR Universal Remote is such an app that turns your Galaxy S4 into a universal TV remote controller for your TV.
IR Universal Remote for GS4 is a free app that makes use of Galaxy S4's infrared LED to transmit TV remote codes. TV's IR receiver can receive and decode these codes.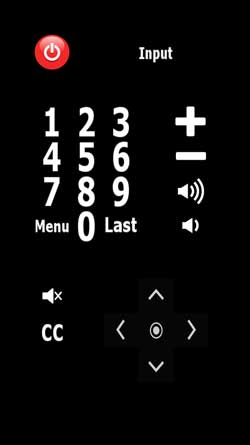 The app supports almost all TV brands that have a remote control capability. For example, popular brands like Hitachi, JVC, LG, Mitsubishi, Panasonic, Philips, RCA, Samsung, Sony, Toshiba, Vizio and Zenith.
See below video to know how it works.
Though the app is designed for Samsung Galaxy S4, it also works on other devices if it has an IR Blaster sensor, for instance HTC One.
You can install IR Universal Remote for GS4 from Play Store.