As you may know, Samsung is testing a new, refined user interface dubbed Note UX for its Galaxy Note series smartphones, but unfortunately, the Notes UX beta testing program is currently available for Koreans Galaxy Note 5 users only. However, some of the Note UX Beta apps are available for Galaxy Notes 5, which you can tryout right now on your device.
The senior XDA member ksr007 has extracted the Note UX apps from the beta program and made available its APKs via the thread. You can install these apps on your Note 5, but they only work with some custom ROMs like Dencent M7, Infinity, Intrepidus, etc. These apps may not work properly with stock firmware.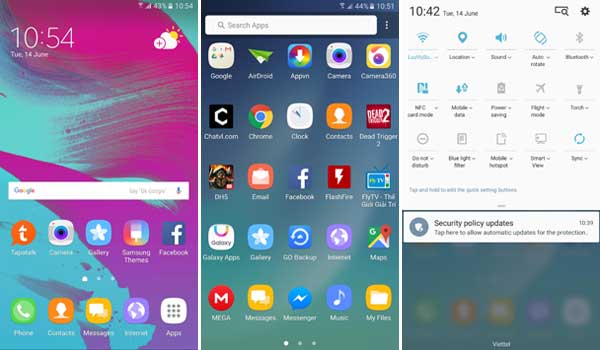 The available apps include Touchwiz UX beta, SNote, SBrowser, SMusic Grace, Gallery, Video player, etc. Just download desired apps from the XDA thread [HERE] and install it. Some of these apps requires root permission and need to manually put the app files into the system folder with correct permission.
Note that, as these Note UX apps are designed for different region and firmware, some apps may not work properly on your device. So try them at your own risk and let us know how they work. (Source – XDA)