Using computer or browsing the internet is out of the question without our hand. But, what about people with physical disabilities? How they use their PC or surf the web? Wait, here is a program called Camera Mouse that lets you move mouse cursor by moving your head. It uses a standard webcam to track head movement to move the mouse pointer. With this utility, users can access their PC and browse the internet (of course by enabling onscreen keyboard) without much complexity.
I tried the application here, though not as smooth as our hand, you can definitely do anything on your computer by moving your head and by decreasing/increasing the mouse movement speed (you can increase or decrease mouse pointer speed from settings menu).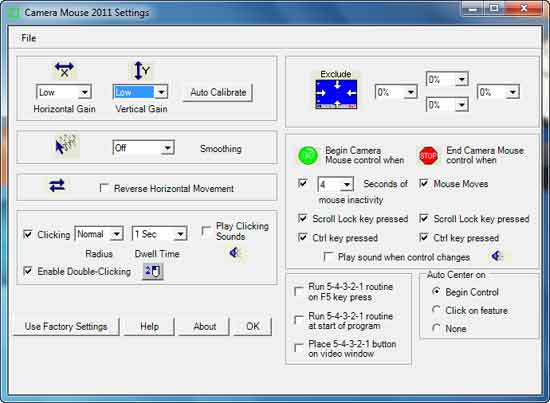 You can also enable mouse click (single click and double click) in the program. If you hold the mouse pointer within a certain area of the screen for, say, a second (adjustable), a mouse click will be issued by the program.
The main purpose of Camera Mouse 2011 is to help people with physical disabilities to access their computer. This free application works with Windows XP, Vista, and Windows 7. You can download it free at source.