Keyboard Leds is a small utility that displays current state of keyboard locks (Caps Lock, Num Lock and Scroll lock) on the notification area (taskbar) of your PC.
It may be useful if you have a notebooks, netbooks or cordless keyboards without such indicators (nowadays some new models have no such indicators).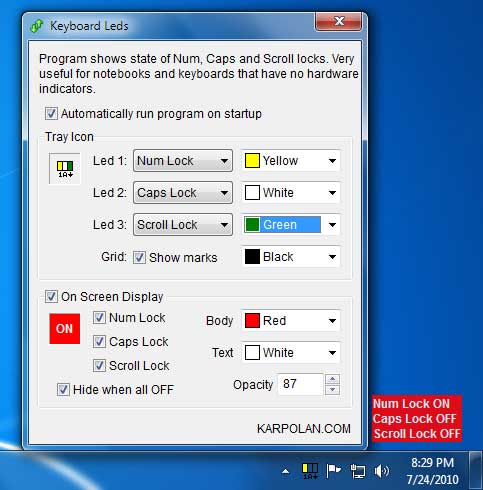 This software allows you to see the current state of keyboard locks on small icon in the system tray or on the floating small window over your screen.
Keyboard indicator and Tray status indicator are two similar applications. Keyboard Leds works on all Windows platforms and can be downloaded free at source.