Agnitum has released a free version of Outpost Security Suite 7 for Windows. It may be the first, fully functional Internet security suite that can protect you in a comprehensive way against the dangers from the Internet. It provides proactive malware prevention, firewall protection, and ant-spam filtering.
However, the free version has few limitations. It comes with default settings; there are no configuration options as in commercial suite. However, the free version guarantees that it can effectively prevent known and zero-day viruses, spyware, hacker attacks and intrusions, spam, and more.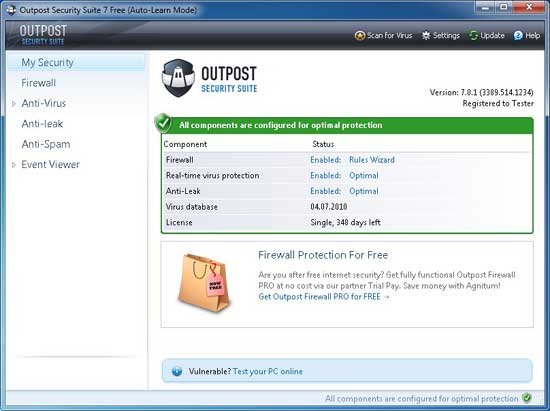 Agnitum Outpost Security Suite 7 is a lightweight security solution and compatible with Windows 7, Vista, and XP (both 32- and 64-bit).
Agnitum Outpost Security Suite 7 free version comparison and download available from here