Would you like to post on twitter without typing text on your keyboard and by just using your voice? You can do that with Twitter Voice app for Android. By using 'Twitter Voice' android app, you can tweet fast and easy, however it depends on how you pronounce your text.
Twitter Voice is a free Android application that allows you to post on Twitter by using your voice, no need to use your keyboard for typing text, so tweeting is much fast and easy. Just speech your tweet and the "Twitter Voice" app recognize it and publish.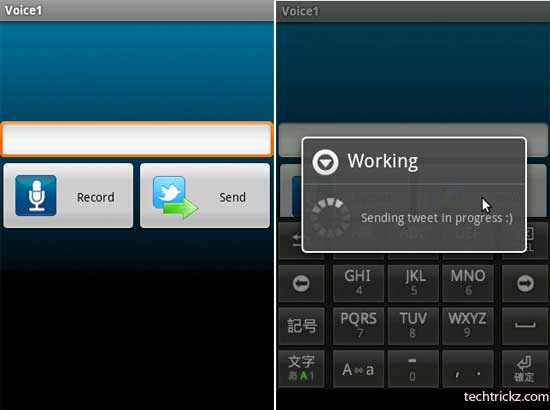 Twitter Voice app uses android voice recognition technology. If you do not have Google's "Voice Search" on your phone, you need to install it from the Android Market for proper working of the app.
Twitter Voice app can download from Android Market