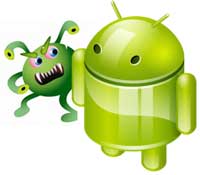 Because of the massive popularity of Android mobile phone and its applications, virus coders are now focusing more on Android apps. The recent reports by the popular mobile antivirus developers like Kaspersky and Lookout are shocking. More than 50 apps available in the Official Android Market were found to contain certain malware, which could compromise a significant amount of users' personal data.
Though Google has removed those malicious apps and the corresponding download page from the Android Market, users who have already installed apps like Super Guitar Solo, App Uninstaller, Spider Man, Advanced App to SD, Quick Delete Contacts, etc are in danger. (Visit here to know more about the malicious apps).
If you think your Android device has been infected by malware by installing any of the above apps, you should immediately remove it from your phone otherwise it will cause for identity theft.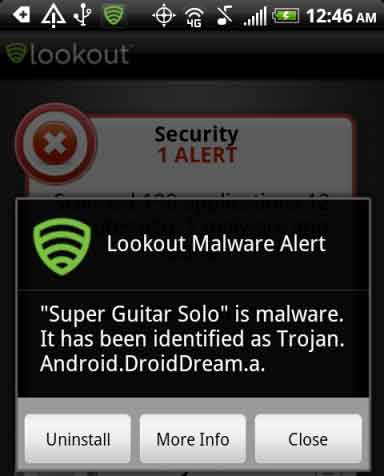 You can use the free security solution for Android called Lookout for this. The latest release of Lookout has updated with the infected app names and the exploit code.
One of the best solutions to prevent any such infection in the future is to look at details and review of the app by searching on the internet before installing it. Also, check other apps of the same developer. (via – Lookout, Kaspersky)