Because of its wide apps collections, it's getting harder and harder to discover a new app from the Android Market. To helps you, here is a new app named Appsfire that not only lets you easily find apps but it also lets you manage your installed apps.
When you first start Apsfire, it scans your phone and displays the apps that are installed on your phone. It also lets you create a list of favorite apps and lets you move apps in phone storage to the SD card.
Apps can be discovered in the following ways: Get app recommendations based on the apps you already installed, apps that relevant to your geographic location, apps selected by Android experts and hottest trends based on Twitter and Facebook.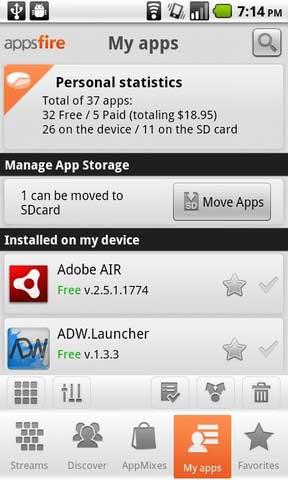 Whatever will be that, Appsfire is the best way to discover and share new, free, cheaper and quality Android apps.