Xiaomi Redmi Note (4G variant) owners can now enjoy Android 6.0 Marshmallow with CyanogenMod 13 custom ROM. The unofficial CM13 build not only bring near stock interface to Redmi Note 4G, it will also bring a variety of useful features like DSP Manager, SMS app with secure features, Doze battery saving mode and more. In addition, you can personalize your phone with themes.
In this guide, we will let you know how to update Redmi Note (4G) to Android 6.0 Marshmallow with CyanogenMod 13 custom ROM. If you prefer stock Android UI and Google features on your Redmi Note rather than Xiaomi's MIUI, then you will love CM 13. Note that the CyanogenMod 13 mentioned in this guide is unofficial build and stable.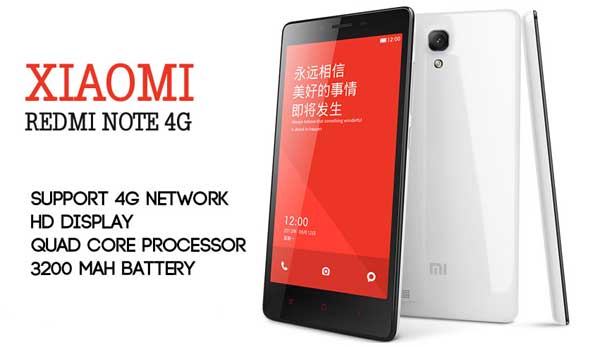 If you have root access and TWRP custom recovery installed on the device, you can flash CM13 without any issue. TWRP custom recovery for Redmi Note can be found here.
Before get start, note that the below mentioned CyanogenMod 13 ROM is for Qualcomm variant Redmi Note 4G only. It will not support Mediatek variant Redmi Note 4G. Check your device before flashing the OS.
CM13 ROM details:
– ROM status: Stable
– Android version: Android 6.0 Marshmallow (CM13)
– Supported device: Xiaomi Redmi Note 4G Qualcomm variant
How to update Redmi Note 4G to Android 6.0 with CM13
1. Download CM 13 ROM for Redmi Note 4G [HERE] [Source] (Single SIM, DIOR)
2. Also download Gapps package [HERE] (select Platform ARM and android 6.0)
3. Transfer both zip files to your phone's SD card (do not unzip the file)
4. Reboot your Redmi Note into TWRP recovery.
5. In recovery, Wipe Data / Factory Reset and Wipe dalvik-cache
6. Now, select 'Install', choose CM13 ROM zip file and then Gapps zip file. Swipe right to flash both files.
7. Once done, reboot your phone. It will take to around 10 minutes for the first boot.
Enjoy Android 6.0 Marshmallow with pure Vanilla experience on your Redmi Note 4G. Any doubt? Leave it in the comment section below. (Source – XDA)