Have you ever spotted some great looking fonts in magazine, poster, or on the web graphic? Want to use it for your printing or web project? Then, here is how to identify which fonts are these with your Android phone. WhatTheFont is a free Android app that can identify which fonts are used in which images almost accurately by utilizing its font identification service MyFonts.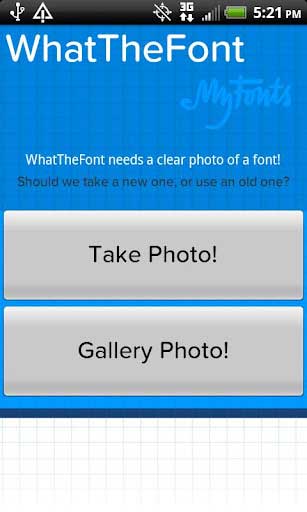 To identify a font, just snap a photo of the font (you can do that right within the app), crop to just the font and WhatTheFont will identify that font instantly. WhatTheFont Android app makes use of its online font identification service 'MyFonts' to identify the font.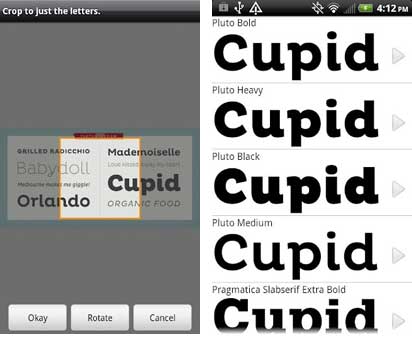 MyFonts searches its database for closest matches and let you know which font it is. You can view font details within the app. After identifying the font, you can download the font (if it is free) from sources like deviant ART, Google Web Font, Dafont, etc.
Please note that, to get better result, make sure that you pick the image that doesn't have fonts touching the border of the image, avoid picking the handwritten type fonts (fonts touching each other) and the text in the image should be in horizontal position.
Interested users can download WhatTheFont app from Google Play shop.