Apple is again offering a series of free festive gifts for this Christmas season. From Dec 26 to Jan 6, iPad, iPhone or iPod touch users can download the free gift via its 12 Days of Christmas app, but available only through selected European iTunes App Stores.
The gift will include music, TV shows, ebooks, apps and free movie and each free download will only be available for 24 hours.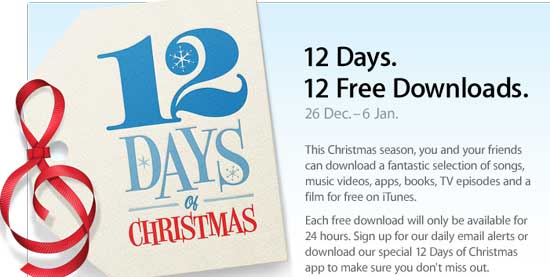 If you're in Europe, sign up to receive an email alert for each free offer from 26 December until 6 January.