iShoot is a popular artillery game for iPhone which is now available for free in celebration of the release of iShoot 2.
iShoot features over thirty different weapons to shoot the opponents, destructible photo-realistic landscapes, wind that affects your shots, editable game rules and weapons.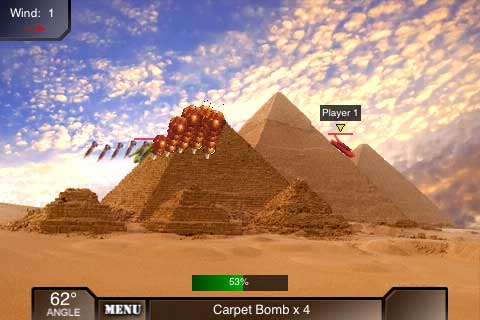 It supports iPhone, iPod touch, and iPad with OS 3.0 or later. It has a three-and-a-half-star rating, and a total of 158 ratings.
Interested users can download it free at iTunes store.