There are various ways to access websites that have been blocked at work or by your internet service provider (ISP) or that are only available in certain geographical locations, but the easiest and most obvious one is to use a proxy tool or a VPN service like Hideman. Here is how you can sidestep the rules imposed by many websites and services with Hideman, a simple to use VPN service for Windows and Android devices.
Hideman lets you browse the web anonymously and makes it appear as if you're based outside the country you're living. This means you can bypass annoying geographical restrictions, and watch videos or access websites that are only available if you're in a particular country.
What makes Hideman different from other similar tools is that it is extremely easy to set up and use. Also, you can choose any country for your connection from a list of available countries. It includes USA, Germany, Canada, Russia, France, Australia, etc.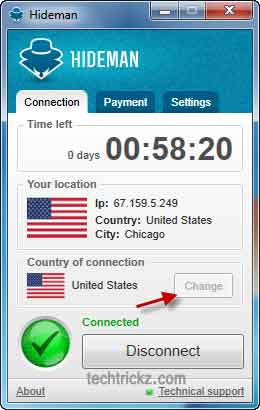 Below is a short description on setting up Hideman on Windows PC and Android phone.
Windows: Download and install Hideman. Run it and click on "Connect" button. It'll automatically connect to a country. If you want to choose a particular country, click "Change" button, choose desired one from the list, and then click connect button. Then start browsing.
Android Phone: After installation, run it, tap on "A automatically" button if you want to choose a particular country (or leave it) to connect, and then tap on "Connect" tab. It'll instantly connect to a VPN service.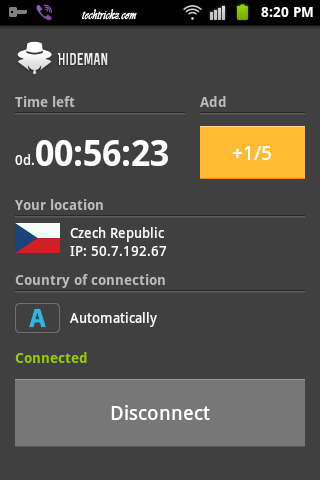 Note: The free version limits you to five hours of surfing a week (both computer and android phone) and a countdown shows how much time you have remaining. Download Hideman for Windows and Android.