Are you looking for a reliable solution for converting your videos to FLV (YouTube video) or FLV video to popular video formats such as AVi, MP4, etc.?
iSkysoft FLV Converter might be a right choice. With this tool, most video formats (including HD videos) can be converted to FLV video or FLV video can be converted to popular video formats.
It has powerful editing features. You can crop, clip, adjust video effect, and add watermark and plug-in subtitle to your video.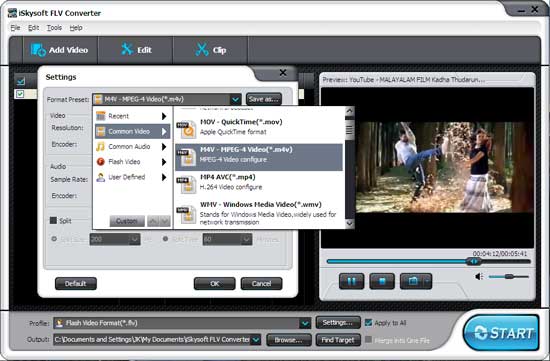 It helps you get tailor-made video/audio for uploading onto YouTube or transferring to your portable devices.
iSkysoft FLV Converter normally costs $25, but under a promotion now you can download it free (Free for three months, expired on September 1st, 2010).
iSkysoft FLV Converter supports Windows XP/Vista/7. More information and download at source.