SwiftKey, the popular Android keyboard app has released a beta version of its gesture-typing keyboard app named "SwiftKey Flow" for Android phones and tablets. Users can now download and try SwiftKey Flow free on their devices. Gesture typing speeds up the text typing process significantly on touch screen devices – users can write texts quickly and easily by just moving fingers across virtual letters.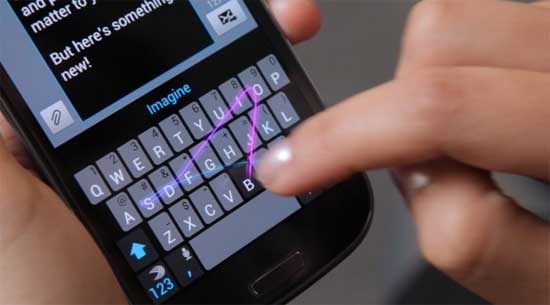 Until today, Swype was the most popular gesture-typing keyboard for mobiles phones and now SwiftKey Flow enters here with new features. Gesture-typing has also available on Android version 4.2.
"SwiftKey Flow lets you write an entire sentence without letting go of the screen. All you need to do is pass your finger over the space bar between each word that you trace out. Let SwiftKey Flow do the rest and you'll see the words you want magically appear on the screen".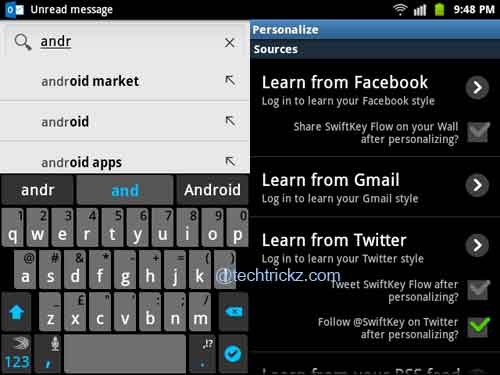 Besides gesture typing, the "SwiftKey Flow" beta offers all other luxuries that the latest SwiftKey keyboard app have such as predictive text, theming, ability to learn your grammar and typing habits from your Gmail, Facebook, Twitter and SMS, etc.
SwiftKey Flow beta works on all Android devices and all of you can try it free now. Interest users go here and download the APK (mobile version or tablet version) for free.