Users who want to jailbreak their iPhone 4 (or an iOS4 or later devices like iPod Touch and iPad) is now possible without installing anything on their PC or Mac. You can do this in the cloud. Just visit the site JailbreakMe.com on your iPhone to get started.
JailbreakMe is a browser based tool by Comex where you can unlock any iPhone, iPod Touch and iPad with iOS 4 or later (works on firmware 3.1.2 and 3.1.3).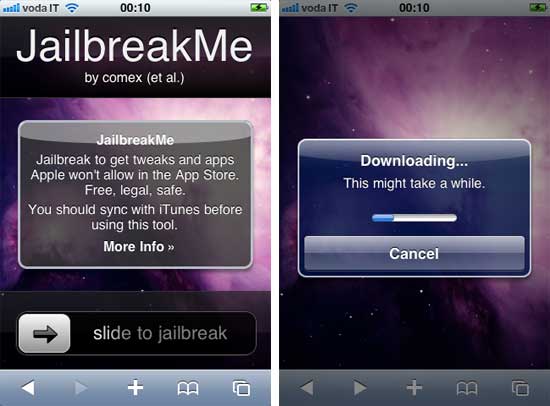 Watch below video for details
Ok that, but few people still don't know what jailbreaking is. In a simple word, a jailbreak gives you the opportunity to install any apps, themes and tweaks that are not approved by Apple. That is, it lets your device be how you want it.
And of course this process is fully reversible. If you ever decide that you want to remove your jailbreak, just connect your device to your computer, sync, and then press Restore in iTunes. [via]