Angry Bird fame Rovio has just released another fun game named "Amazing Alex" for iOS and Android devices. Based on fully interesting physics puzzles, Amazing Alex offers maximum amount of fun with more than 100 challenging levels across four fun-filled locations – there is a whole world of creations to explore.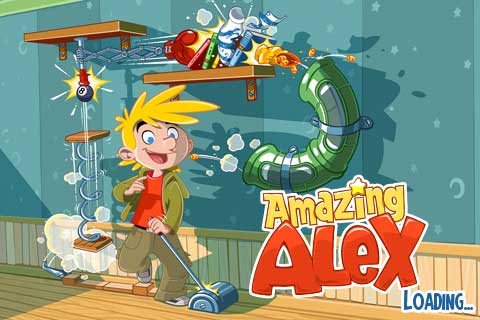 "Amazing Alex is whiz kid and he has a boundless imagination and a houseful of fun toys that can turn anything into an adventure…from cleaning up his room to battling cardboard robots in his backyard…"
"Set the objects up to bounce, pop, ricochet, bash, and crash into each other and create an elaborate Rube Goldberg device! With a houseful of toys to play with…"
The game is available for iPhone, iPad and Android, and is coming to Windows Phone, PCs and Macs soon.
Amazing Alex can be downloaded for Android (Free) and Android Tablets (HD) from Google Play Store, iPhone and iPad (HD) from iTunes Store.