Recently we had published few articles on GodMode- how to create GodMode manually in Windows 7 (and also Vista) or automatically with software tool.
Now here is another one click tool for enabling GodMode. This tool adds Windows 7 GodMode to your Desktop or any location you like.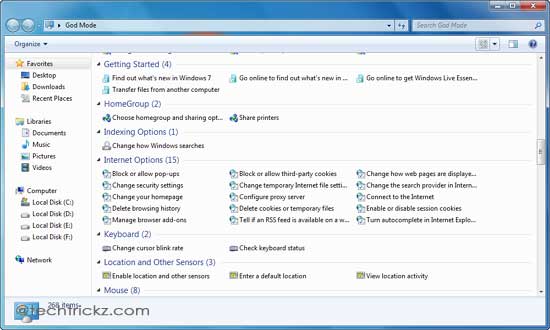 Windows 7 GodMode is a Special Folder with 278 shortcuts to all Configuration Needs.
Download GodMode for Windows 7.