The Norton Antivirus without a doubt has the most effective anti-malware and virus scanner and their latest 2010 version requires only a few system resources comparing to the earlier versions.
Norton 2010 is a must have if you are looking for an effective security system that will keep hackers and viruses at bay.
Because, Antivirus pro has some solid features that you can't get in free products, here is a chance to use Norton Antivirus 2010 and Norton 360 for 3 month free trial.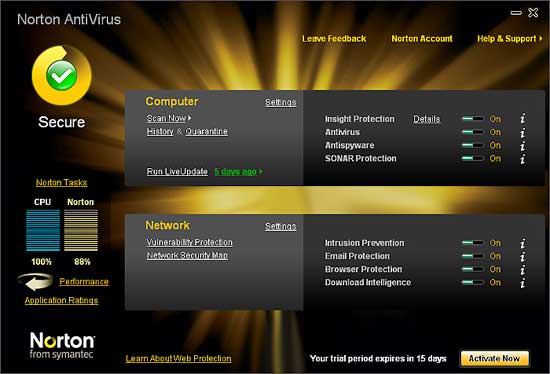 Features of Norton Antivirus 2010:
Keeps your system protected against malicious software by preventing viruses, worms, spyware, bots, and more.
Norton Insight delivers innovative intelligence-driven technology for faster, fewer, shorter scans
New Pulse updates for up-to-the-minute protection, delivered every 5 to 15 minutes to detect and eliminate new threats
Prevents virus-infected emails and instant messages from spreading
Blocks browser exploits and protects against infected web sites
Download 3 month trial from here.