To beautify your Windows 7 desktop, Microsoft has released yet another theme pack based on the movie Megamind – a 3D movie by DreamWorks Animation (details about the movie here). This theme pack contains nine HD images of heroes and villains from this movie.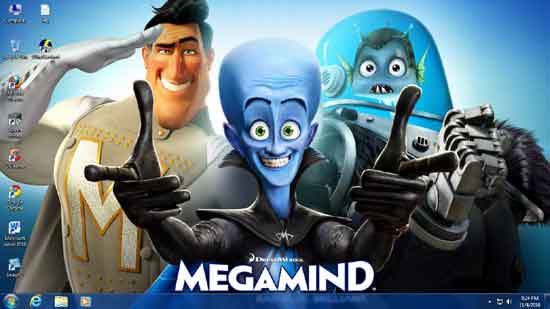 Windows 7 users can download Megamind Windows 7 theme from Microsoft personalization gallery. [Via]
Kannan
is a computer and Android enthusiast, a blogger by passion and a tech freak. His always ready-to-help attitude, knowledge and hard work is what drives him.
Latest Updates

Kannan | Sep 20, 2014

Chromecast displays a slideshow of beautiful images on your TV screen when it is not streaming. You can set these beautiful slideshow images as your Android phone's wallpaper with...

Advertisement

Find us on Google +

Find Us On Facebook

How to Guide
Gadget & Mobile

Internet & Browser

Security Tips
Copyright © 2014 - Do not copy contents without written permission. All images and trademarks displayed are property of their respective owners.