To beautify your Windows 7 desktop, Microsoft has released yet another theme pack based on the movie Megamind – a 3D movie by DreamWorks Animation (details about the movie here). This theme pack contains nine HD images of heroes and villains from this movie.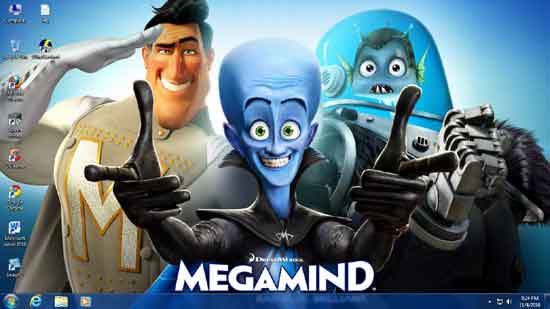 Windows 7 users can download Megamind Windows 7 theme from Microsoft personalization gallery. [Via]
Kannan
is a computer and Android enthusiast, a blogger by passion and a tech freak. His always ready-to-help attitude, knowledge and hard work is what drives him.
Latest Updates

Kannan | Oct 25, 2014

Microsoft has several apps for Android and now come up with a lockscreen replacement app dubbed "Next Lock Screen". This lockscreen app is simple and can be handy for...

Advertisement

Find us on Google +

Find Us On Facebook

How to Guide
Gadget & Mobile

Internet & Browser

Security Tips
Copyright © 2014 - Do Not copy content without written permission. All images and trademarks displayed are property of their respective owners.