While the release of official Lineage OS builds is imminent, the development team behind the Lineage OS (former CyanogenMod) has revealed some technical information about the new ROM and lists supported devices. According to the team, the first build of Lineage OS will be released this weekend and the new OS will support nearly 80+ devices. The release will be weekly (not daily like CyanogenMod) and the OS comes with root disabled.
Unlike CyanogenMod, the LineageOS nightly builds will be released once a week. The installation process of Lineage OS is same as any other custom ROM and requires a clean installation (by wiping system). However, there will be an 'experimental' LineageOS build for those who want to migrate from the CyanogenMod installation without wiping data.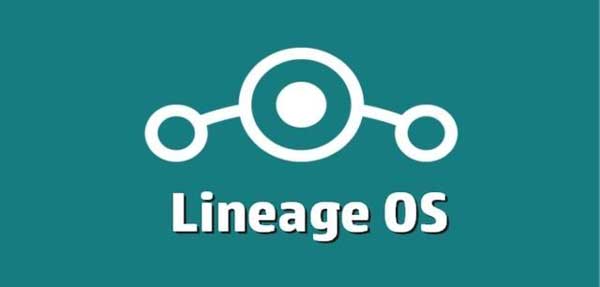 Note that the experimental builds of Lineage OS will only be available for all supported devices for two months. Users can install this build to transfer data from their previous CyanogenMod installation. Once the experimental migration build installed, users can upgrade to the latest weekly builds without losing data.
Keep in mind do not install experimental LineageOS 14.1 build on top of CyanogenMod 13.0 or LineageOS 13 on top of CyanogenMod 14.1, as they will not work. Make sure you download and flash the correct builds for your device.
Lineage OS official download portal, install stats page, and Lineage OS Wiki are now live. Below is the list of Android smartphones that supports official Lineage OS. More information available at here.
Below are currently supported devices by LineageOS:
angler – Nexus 6P
armani – Xiaomi Redmi 1S
athene – Moto G4/G4 Plus
bacon – OnePlus One
bullhead – Nexus 5X
cancro – Xiaomi Mi3w/Mi4
condor – Moto E
cherry – Honor 4/4x
clark – Moto X Style
crackling – Wileyfox Swift
d802 – LG G2
d855 – LG G3
deb – Nexus 7 2013 4G
ether – Nextbit Robin
falcon – Moto G
find7 – Oppo Find 7
find7s – Oppo Find 7s
flo – Nexus 7 2013 Wi-Fi
gemini – Xiaomi Mi5
h815 – LG G4
hammerhead – Nexus 5
hayabusa – Xperia TX
hero2lte – Galaxy S7 Edge
herolte – Galaxy S7
huashan – Xperia SP
i9100 – Galaxy S2
i9300 – Galaxy S3
ido – Xiaomi Redmin 3/Prime
jag3gds – LG G3s
kiwi – Honor 5X
klte – Galaxy S5
lt03lte – Note 10.1 (2014) LTE
m8 – HTC M8
mako – Nexus 4
mint – Xperia T
mt2 – Ascend Mate 2
n3 – Oppo N3
nicki – Xperia M
oneplus2 – OnePlus 2
oneplus3 – OnePlus 3
osprey – Moto G 2015
otus – Moto E 2015
P024 – Zenpad 8 (z380kl)
peregrine – Moto G 4G
piccolo – Acquaris M5
r7plus – R7 Plus
seed – Android One 2nd gen
shamu – Nexus 6
thea – Moto G 2014 4G
titan – Moto G 2014
tomato – Yu Yureka
tsubasa – Xperia V
v410 – LG G Pad 7 LTE
v480 – LG G Pad 8
v500 – LG G Pad 8.3
vegetalte – Acquaris E5 4G
victara – Moto X 2014
w5 – Lg L70
wt88047 – Xiaomi Redmi 2
Z00L – Zenfone 2 Laser (720p)
Z00T – Zenfone 2 Laser/Selfie (1080p)
(Source – Lineage OS)