The PA team has updated Paranoid Android to version 7.3.0 with a bunch of new features, fixes and improvements. Also, this would be the last Nougat update. Paranoid Android 2017 v 7.3.0 brings a new camera app, various Launcher features and device specific changes, alongside many improvements. Read on to know how to download and install Paranoid Android 7.3.0 on your device.
Paranoid Android is one of the best custom ROMs and the latest version 7.3.0 is based on Android 7.1.2 Nougat. The ROM brings several new features like Pocket Lock, Accidental Touch, Color Engine, etc. The latest version (PA 7.3.0) features a new Camera app, which offers new interface and features for better photography.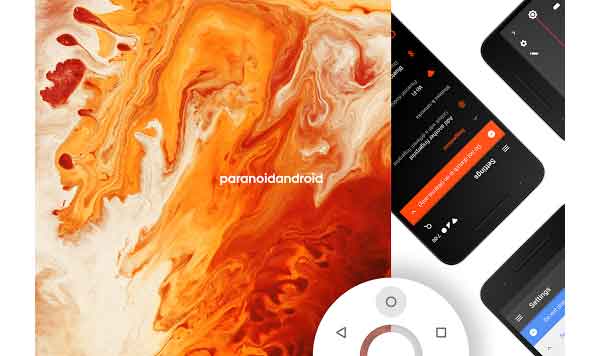 Another notable features in this update is updated Launcher app. The new launcher lets you hide apps from the app drawer and homescreen, lets you use round icons for all apps supporting it, and offers dock color personalization (Choose between default, transparent, accent or wallpaper color).
Below is the full change log of Paranoid Android 7.3.0:
Include reworked camera app: Paranoid Camera
Include new Launcher features, improvements & fixes
Include experimental support for simultaneous use of Color Engine and Substratum
Include new security patches
Include various performance improvements
Include various stability fixes and minor improvements
Fix GPS issues with "Waze" and other apps
Fix Trusted Face
Fix possible Immersive Mode force close(s)
Fix bluetooth connectivity issues
Fix various theming issues
Fix data integrity issues
Fix multiple frameworks resource and memory leaks
Also, this would be the last major update for Nougat and the team is shifting their focus to Android 8.0 Oreo now. However, you can expect bug fixing update. Users can expect Android Oreo based Paranoid Android 8.0 soon.
Paranoid Android 2017 stable version 7.3.0 is now available for download for a handful of devices, which you can install via TWRP recovery.
Installation Instruction:
–Download the latest version of PA ROM for your device [HERE] and flash it via TWRP custom recovery.
– Follow this guide to know how to install Paranoid Android on your device
Leave your views about this update in the comment section below. (Source – Google+)