OnePlus starts rolling out OxygenOS Open Beta 14 for OnePlus 3 and Open Beta 5 for OnePlus 3T with improvements in Bluetooth, GPS, launcher, Night Mode, etc. Still based on the Android 7.1.1 Nougat, the new update improves overall performance of the device. If you are participating in the OnePlus Open Beta program, you will receive the latest Beta version via OTA (over-the-air), if you have not already. Fresh users need to download the full firmware and flash it by ADB sideload.
OxygenOS Open Beta v14/v5 for OnePlus 3/3T brings several improvements and bug fixes to the OnePlus 3 and OnePlus 3T. Bluetooth function is much better now, improves accuracy of GPS, improvements in night mode and dark theme, enhancements in launcher, etc. are some of the highlights of this update.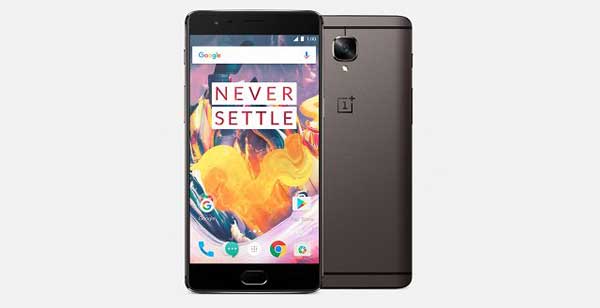 Below are the main changelog of OxygenOS Open Beta 14 and OxygenOS Open Beta 5.
– Bluetooth: Fixes car Bluetooth issues, auto connection issues and optimizes battery usage.
– GPS: Improves accuracy, so now it is less likely to drop GPS connection
Night Mode: Update sunrise time, fixes issue with auto night mode and with sRGB.
– Launcher: Fixes system reboots issue when setting wallpaper, fix for launcher crash, and removed the extraneous wallpaper entry.
– Clock widget: Fixes clock widget bug
– Dark theme improvements
– Translation improvements
– Other general bug fixes and optimizations
Note: If you are already participating in the Open Beta program, you will receive the update over the air (OTA) automatically. If you are not participating, you can download the ROM and install manually.
How to Flash OxygenOS Open Beta 14/5 on OnePlus 3/3T
Note: This guide requires ABD and fastboot set up on your PC. Also, both device requires unlocked bootloader. Backup data before proceeding.
1. Download OxygenOS Open Beta 14 for OnePlus 3 [HERE] and Open Beta 5 for OnePlus 3T [HERE]. Save the file inside the ADB installation folder.
2. Switch off OnePlus 3/3T, press Power + Volume Down buttons together to boot into stock recovery.
3. In recovery, choose "Install from USB" option, tap OK to confirm. A screen with "You are in sideload mode" will be displayed.
4. Connect your OnePlus 3/3T to PC/Mac and issue the following command in command prompt /terminal
For Windows: adb sideload File Name.zip
For Mac/Linux: ./adb sideload File Name.zip
[File Name.zip=OxygenOS Open Beta file name]
5. Wait a while, your phone should now update to the selected build and reboot automatically to take you into OxygenOS (Android 7.1.1 Nougat). (Source – OnePlus 1, 2)