OnePlus has officially announced the launch of its next flagship, the OnePlus 3 on June 14. As you may know, with each launch, OnePlus turn up with a new method to promote their device. OnePlus 3 will be launched on a virtual stage (just like OnePlus 2 launch, but in a much better way) that you can watch with OnePlus Loop VR headset right from your home.
To watch the launch event and purchase the OnePlus 3, the company has released a premium virtual reality headset called 'Loop VR' that turns your smartphone into a 360° 3D theater. It is available for Rs. 1 in India today (June 3, 12PM) and on June 7, 12PM) from Amazon India. OnePlus has already given away 30,000 free Loop VR headsets to users in the U.S. and the U.K.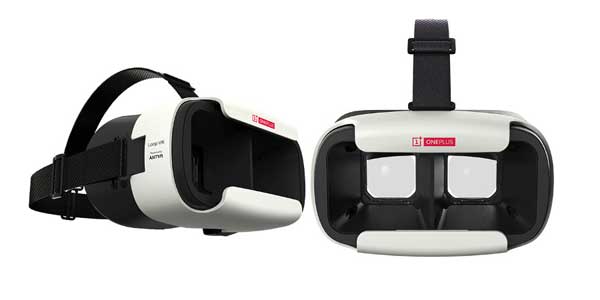 In India, the OnePlus 3 launch event will start at 10 PM local time. Interested users in India should register their name to purchase the OnePlus Loop VR headset for Rs.1. Go here and register your name in advance via Amazon app.
In addition, with the launch of OnePlus 3, you can also experience the first global VR shopping, where you can purchase the OnePlus 3 (available for the first two hours of the launch).
To watch the OnePlus launch event, you should install the 'OnePlus 3 Launch' app [Download it from Play store]. After installing the app, attach your Android smartphone to the Loop VR headset and watch the grand unveiling of the OnePlus 3 smartphone.