The PA team has released the last and final build of Paranoid Android 7.3.1 (Android 7.1.2) custom ROM by fixing all the reported bugs, alongside patch for recently discovered KRACK and BlueBorne kernel vulnerability. This (PA 7.3.1) would be the last update for Nougat and the team is now shifting their focus to Android 8.0 Oreo. Users can expect Android Oreo based Paranoid Android 8.0 soon.
Paranoid Android 7.3.1 is based on Android 7.1.2 Nougat and this new update includes several changes and improvements. The majority of these are improvements to Paranoid Camera. This new update adds anti-shake mode to the camera app, fixes selfie camera crash, and fixes incompatibility with third-party camera apps.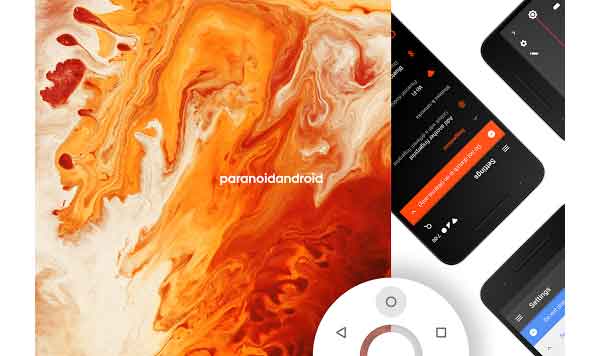 Paranoid Android 7.3.1 also improves Wi-Fi and Bluetooth connectivity, performance and efficiency of Pocket Lock, launcher, and system performance and battery power management.
Below is the full change log of Paranoid Android 7.3.1:
Add Anti-Shake mode to Paranoid Camera
Fix compatibility issues with third-party camera apps
Fix front-facing camera crashes in Paranoid Camera
KRACK Vulnerability patches
Various improvements to Wi-Fi and Bluetooth connectivity
Performance and efficiency improvements for Pocket Lock
Launcher improvements and fixes
Various performance and battery improvements
Other minor improvements and fixes
Final update for translations
Paranoid Android 2017 stable version 7.3.1 is now available for download for all supported devices. You can install the custom ROM via latest version of custom recovery like TWRP recovery. Interested users check out the installation guide.
Installation Instruction:
1. Download the latest version of PA ROM for your device [HERE] and flash it via TWRP custom recovery.
2. Follow this installation guide to know how to install Paranoid Android on your device.
Leave your views about this update in the comment section below. (Source – Google+)