Last month Huawei started their Android 8.0 Oreo (EMUI 8.0) Beta program for its Mate 9 and now expanded the EMUI 8.0 Beta program to Honor 8 Pro and Honor 9. Honor 8 Pro (DUK-AL20) has already received the Android 8.0 Oreo as beta in China. It is expected that all these devices will get the stable Oreo update (EMUI 8.0) by December 2017. Below is what is new in EMUI 8.0 and download link.
EMUI 8.0 (Android 8.0 Oreo) comes with various new features and AI-based optimizations for greater stability, fluidity and speed of the device. It features new floating Navigation dock, 3D dynamic lock screen wallpapers, PrivateSpace, HiVoice and Hiboard, Recycle bin for gallery, multi Bluetooth connectivity, latest security patches, improved false touch protection and more.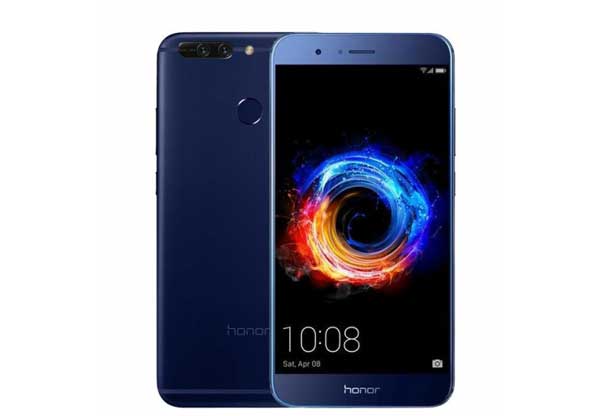 The Android 8.0 Oreo based EMUI 8.0 Beta program is not available globally now. While the Beta program is available for European and Asian variant Mate 9 Pro (MHA-L29 8.0.0.321), Honor 8 Pro beta program (DUK-AL20 8.0.0.315(C00) is available for China only. However, users can expect the EMUI 8.0 stable update globally soon.
Now, let us see what is new in EMUI 8.0. Besides the native features of Android 8.0 Oreo, the new update offers various new features as well.
What is New in EMUI 8.0 Beta
– Smarter floating Navigation dock: It lets you perform frequently-used operations from anywhere on the screen.
– AI-based optimizations: It delivers greater stability, fluidity, faster startup, and speed.
– PrivateSpace: Ensures enhanced protection for your system, privacy, and data along with latest Android security update.
– Cooler Personalization: Take sweeping 3D panoramas, set 3D dynamic lock screen wallpapers, and discover new possibilities with a host of new features and settings.
– New camera features: Use Portrait mode to effortlessly capture glossy, celebrity-worthy portrait shots with stylish bokeh effects.
– Improved false touch protection: It reduces unintended operations on the touch screen in a wider range of scenarios.
– Recycle Bin for Gallery: It helps you retains deleted photos for up to 30 days. Accidentally deleted photos can be restored with a single touch.
– Multi Bluetooth Connectivity: Your device can now connect to two different Bluetooth devices at the same time, such as a band and a car.
How to Download Android 8.0 Oreo Beta EMUI 8.0
1. You can directly download the firmware updates using the Huawei Firmware Finder app.
2. Read this guide to know how to use the app.
Note that you should download correct firmware for your region and your phone model. Flashing wrong firmware will brick your device. (Source – XDA)