Advanced SystemCare 5 PRO Free on This Valentine's Day
Advanced SystemCare Pro, the great all-in-one utility to keep your system in top shape, also company's flagship product, will be available free on this Valentine's Day. Advanced SystemCare Pro is a powerful system cleaning utility and has many tricks up its sleeve to make your PC super responsive from its snail's pace.
Advanced SystemCare Pro is a set of multiple application utilities under one roof, which works together and boosts performance and maintain your system automatically. It provides an always on, automated, all-in-one PC Healthcare Service with anti-spyware, privacy protection, performance tune-ups, and system cleaning capabilities.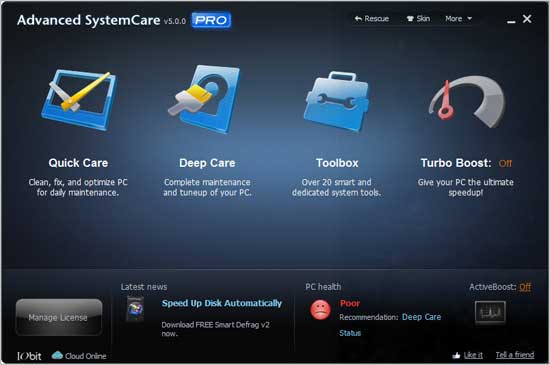 This powerful tool can fix stubborn errors, cleans out clutter, optimizes Internet and download speeds, ensures personal security, and maintains maximum computer performance.
IObit is giving away Advanced SystemCare PRO 5 for free on Valentine's Day, Feb 14. (24 hours). Interested readers can visit here to get more details about this giveaway page.