Recently Yahoo has introduced a new, free application named AppSpot for Android and iOS devices to help users to find new, relevant apps the fast and easy way. It gives you daily picks based on the apps you have installed on your device.
With Yahoo AppSpot, user can discover an app's rating, preview, related apps and description and features a search bar and a built-in barcode scanner for searching and downloading new apps.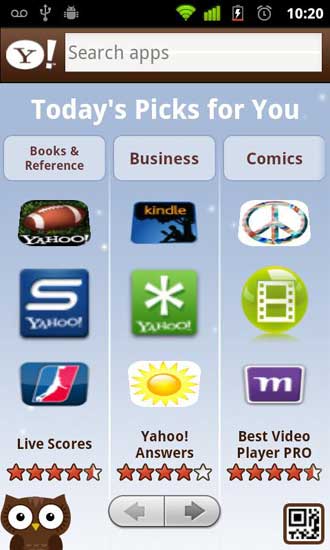 I think the most important benefit of Yahoo AppSpot is, user can dig up an idea about the usefulness of different apps, and can download directly from corresponding app sites.
Note: The app may not work on all devices and countries. You can download AppSpot for iOS and Android from Yahoo here.