Speed Up the Web in Android by Changing DNS Server
You may know how to change DNS server in your computer. Changing your DNS server to either OpenDNS or Google Public DNS can help prevent browsing bottleneck and display pages more quickly. However, changing DNS sever in Android phone is not as easy as in a PC. Here is how you can simply do that in Android to speed up your browsing.
To change DNS server in Android phone, the easiest way is using an app called SetDNS. It lets you use Google DNS, OpenDNS, or custom DNS servers instead of your ISP's nameservers on Wi-Fi, 3G or mobile networks.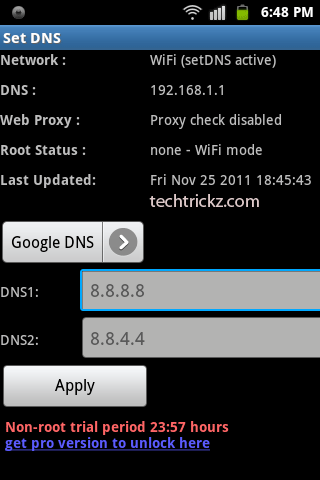 SetDNS is quite easy to set up. Install the app from the Android Market (free version only works with rooted phone, but you can use it on non-rooted phone free for 24hours), open it and choose your preferred DNS server or use custom one and tap 'Apply' button.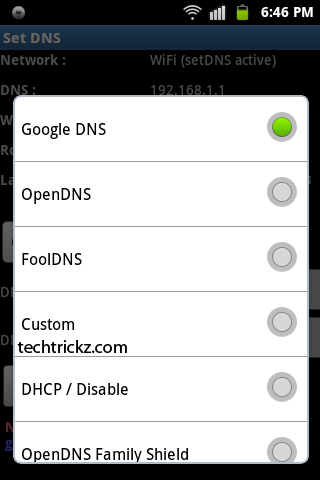 Additionally, the OpenDNS Family Shield settings can be used to filter adult or inappropriate content on your phone.
If you are not familiar, DNS is the system used to translate site names into IP addresses, the language that web servers and internet routers can understand. Using alternative nameservers like Google DNS or OpenDNS can dramatically speed up your browsing. A recent change to DNS means, web requests will now go to the servers that are nearest to you, so you should enjoy even greater browsing speed.
You can download SetDNS at Android Market from this link