Samsung Android App to Turn Your Phone Into TV Remote Control

Recently, Samsung has released a free app that turns your Android powered Samsung mobile phone (supports OS 2.1 and above) and Galexy Tab tablet into a digital TV remote control. The Samsung TV Remote app works with compatible Samsung TVs. The android app uses Wi-Fi to control your TV. Your phone's keyboard, numbers, and navigation keys can be used to perform the remote control functions.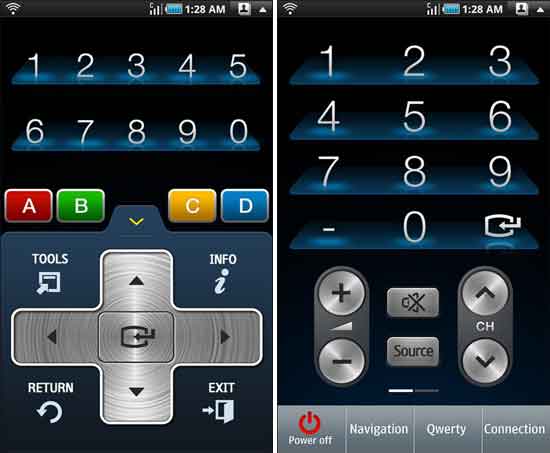 The app supports following Samsung TVs: Samsung LCD C650 and above, LED C6500 and above and Samsung Plasma C6500 and above. The free app can be downloaded at Android Market.
Download Samsung TV Remote for Samsung phone
Download Samsung TV Remote for Galexy Tab