Pixlr Express: An Excellent Photo Editing App for Android and iPhone
Looking for a good, free photo-editing app for your Android or iPhone? Then you might like Pixlr Express from Autodesk Inc. Pixlr Express is an excellent, free photo editing app for Android and iPhone that lets anyone renovate their photos like a pro. You can apply more than 600 effects, various overlay effects and borders to your images.
With it, you can auto-fix photos with a single click. Balance out colors, adjusting for dark photos and poor lighting conditions – all with a single click. Also, you can remove red-eye, whiten teeth, crop, resize, straighten and rotate images quite easily.
Pixlr Express is very simple to use. Just run it, choose a photo from your gallery or take one using your camera, choose an option – adjustments (crop, resize, red-eye removal, rotate, etc.), effects, overlay and borders. Apply your changes and save or share the image.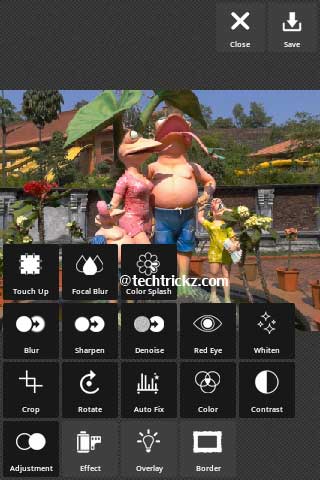 Pixlr Express for Android can be downloaded from Google Play Store and for iPhone can be downloaded from iTunes Store.