Norton Snap QR Code Reader Protects From Malicious QR Codes and Unsafe Websites (Android, iOS)
Nowadays, QR codes can be seen everywhere – on any product, web pages, on your mail or even on television shows, which provide more details about products, services, or provide as a link to a webpage, images or link to downloadable mobile apps. Unfortunately, cyber-criminals are also using QR codes for phishing and infecting your device with malware. To help you, Symantec has released a QR Code Reader for Android and iOS called Norton Snap that not only read QR codes but can also block dangerous QR codes and unsafe websites.
Norton Snap QR Code Reader (currently beta, free) by Symantec allows you read QR codes and warns if they are dangerous and block unsafe websites and URLs even before they load on your device.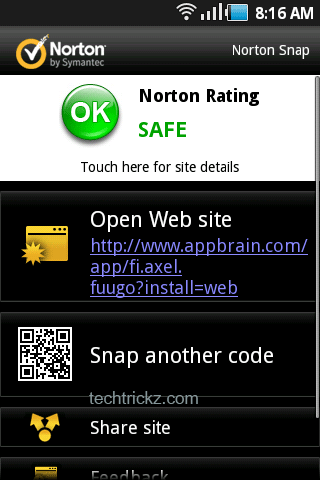 Moreover, it also expands shorthand URLs so you can see where a link really goes before you click on it.
Norton Snap QR Code Reader can read 2D bar codes such as QR codes and Data Matrix and check the Norton rating for the web site to make sure it is safe before you visit.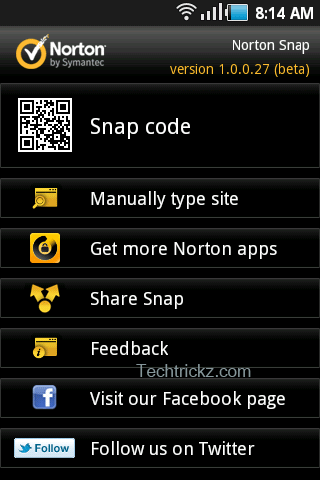 Norton Snap is certainly a very useful QR code reader to protect our mobile device as well as sensitive data or our personal identity stored on our device from hackers.
Norton Snap QR Code Reader can be downloaded for Android at Market and for iOS at iTunes Store.