New Play Store App Brings Ability to Remove Apps List from My Apps Section
Google has just updated the Play Store app to version v3.9.16 by including an option to remove apps list from "My apps" section along with lot of other new changes. Installing and uninstalling numerous apps on my Android phone and tablet is my usual habit. Every apps I have tried earlier can be seen under "My apps" section of my Play Store and now it is cluttered with huge list of apps, but until now there wasn't an option to remove apps from the list.
In the new version of Play Store app (v3.9.16), there is an option to remove apps from "My apps" section (My apps –>ALL). You can select multiple apps by long pressing on them.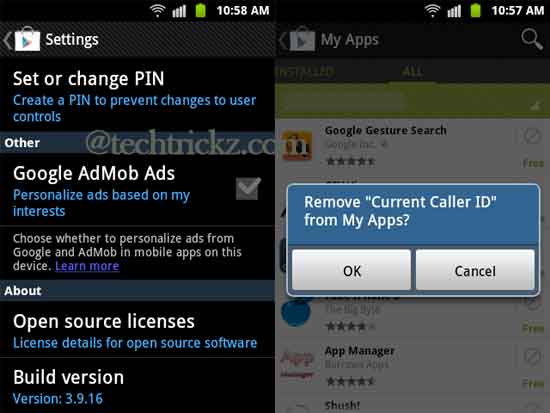 Another major change of Play Store app V3.9.16 is its ability to remember your position in a list. As in previous version, you don't need to scroll down to the list again after you check an app's description. Now, you can come back and continue scrolling down from where you left off.
The updated Play Store (v3.9.16) also brings some other useful features like expanded notification option for Jelly Bean devices.
The Play Store will automatically be updated in your phone over the next few weeks, but if you cannot wait, head over to Android Police and download the APK. Installation is just like any other APK file.