If your kids are using tablet or smartphone for surfing the internet, it is your duty to protect them from inappropriate content when they're online, just as you do it on your computer. Kaspersky SafeBrowser (Kaspersky Parental Control) is a free application for iOS and Android devices that filters out sites with inappropriate content, such as pornography, violence and drugs.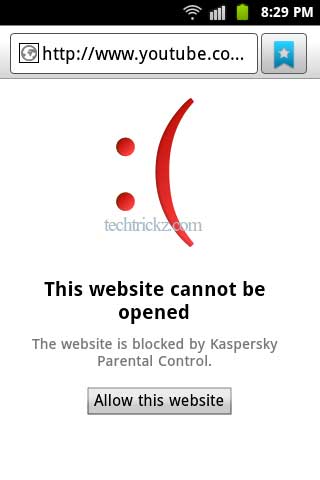 On iOS devices (iPhone and iPad), SafeBrowser (Kaspersky Parental Control) serves as a browser by replacing the Safari browser. By default, it enables Google secure search and blocks access to pages related to pornography, violence and drugs.
Unfortunately, it does not offer much configuration options. For example, it has no custom web filter option to block specific pages, but it is certainly better than having nothing to protect your kids.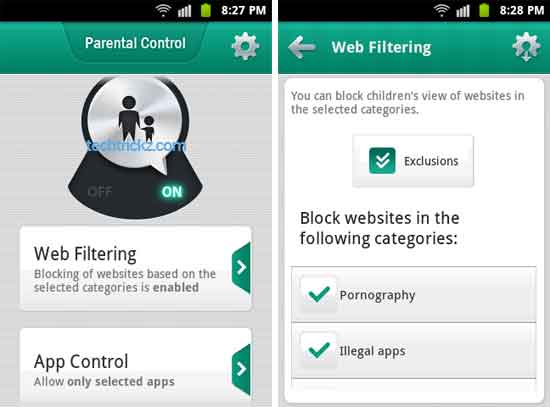 On Android devices (smartphone and tablets), it provides complete customization options, including filters for pages and apps. On Android, Kaspersky Parental Control filters websites only in the standard browser and blocks all other browsers in order to prevent bypassing of web filters.
On both the devices, all settings can be stored under a password (passcode). No one can make any changes to the settings or uninstall the app without the password.
Today, smartphones allow you to do almost everything a PC can do, so I thought it would be quite useful to recommend this app for parents whose kids are accessing internet on mobile phone and tablets.
SafeBrowser (Kaspersky Parental Control) can be downloaded from iTunes Store and Google play Store for free.