A most important feature of Android's notification bar is it brings all kind of information at your fingertips. Just by swiping down the notification bar (Android 2.3), you can access all information from anywhere on your phone. So, if you can put most frequently used items such as Wi-Fi, Bluetooth, Camera, 3G, 4G, Brightness control, GPS, and other commonly used apps and shortcuts on your notification bar it would be very convenient, right? Here is how it is.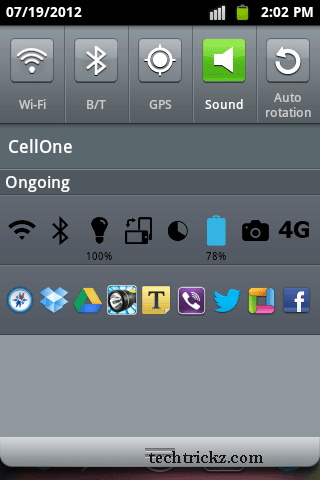 Of course, some Android phone will have shortcuts at its status bar for easy accessing, but usually, it'll not allow you to add your own items. But with a little app "Notification Toggle", you can add your own apps and settings shortcut on Android notification bar.
Install Notification Toggle from Google Play Store and run it. Enable "1st notification" by tapping it and select items from the popup window. Then save the changes.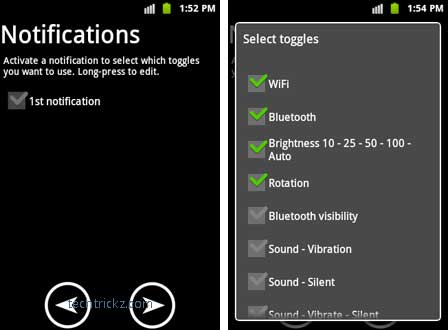 Then tap on the next arrow. Here you can add custom apps to the notification menu. Tap "add app" and then select apps that you want to add to your notification menu from the popup window.
Then go back to the previous screen and choose "2nd notification" option. From the popup window, choose apps that you just added. Then save the settings. See the changes by swiping down the notification bar.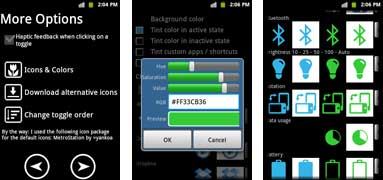 Now, if you don't like the default icons and color, click on 'Icons & Colors' option and use your own icons and color. And don't forget to share your views on this topic