Google Goggles, an android app by Google that lets you easily combine your physical and digital worlds has updated with improved performance and new interface. Now it fixed image rotation issue on some phones as well as has a simplified user interface and feature set. The app now starts in the capture mode, so you can use the app quickly whenever you need its assistance.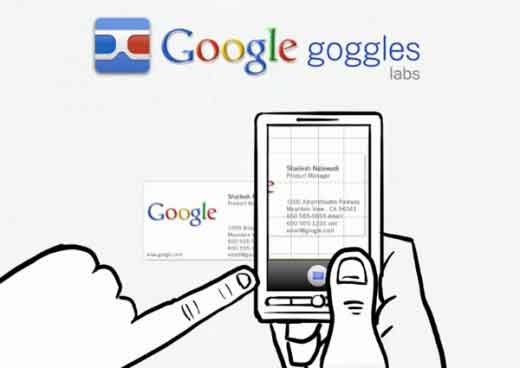 If you are new to Google Goggles, it is a free Android app by Google that helps you identify a foriegn text, a painting, a famous landmark, a barcode/QR code, a product, or a popular image by just pointing your device's camera at the text or pictures.
This app is similar to Samsung Galaxy S4's Optical Reader app and if you would like to get similar feature on your non-S4 device, you can download it free from Play Store.
Galaxy S4's Optical Reader lets you scan documents, business cards and the like via the camera and converts the printed word into digital form. Similarly, Google Goggles scans text and pictures and help you identify them.