As we have reported earlier, Mozilla has finally decided to release its browser Firefox for ARMv6-based Android devices. Starting with Firefox 16, which is now in Aurora builds, Samsung Galaxy Mini, Galaxy Ace and similar low-end phone users can browse the internet with all the desktop features of their favorite browser Firefox on their phone. Firefox 16 for Android is scheduled to release in October.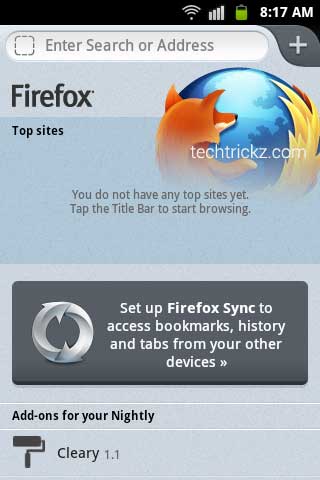 Until now, Firefox is available for ARMv7 based devices only. Mozilla's Brad Lassey explains why they mainly target ARMv7 based devices in his blog post. According to him, the main reason to choose ARMv7 based devices is to take the advantage of the Thumb-2 instruction set of the ARMv7 architecture.
The main benefit of Thumb-2 instruction set is it produces smaller binaries. In his words "in fact the ARMv7 (using Thumb-2) version of libxul.so is 40% smaller than the ARMv6 version of libxul.so (23.8MB vs. 17MB). In addition, the smaller binary size results in a performance benefit since more of the library's binary will be cached at any given time. It should be noted though that due to compression, the resulting ARMv6 apk is only 2MB bigger than the ARMv7 apk".
Mozilla's decision to release its browser Firefox for ARMv6 based low-end Android phone is good as they can take the advantage of large availability of these devices, though little late now.
Mozilla will send different apk for ARMv6 and ARMv7 devices to Google Play Store. Google play now supports multiple apks.
Version 14 (Firefox 14.0.1) is the current version of Firefox for Android. It has several new features and changes, for example, Android's native support, Flash, SPDY, WebGL and WebAPI. However, it does not support the ARMv6 devices. [Via]