Have you ever heard of f-commerce? It is the latest business model built with Facebook, which gives enormous opportunities for online retailers, because of Facebook's massive (600million) users. The below infographic illustrate the current status of f-commerce.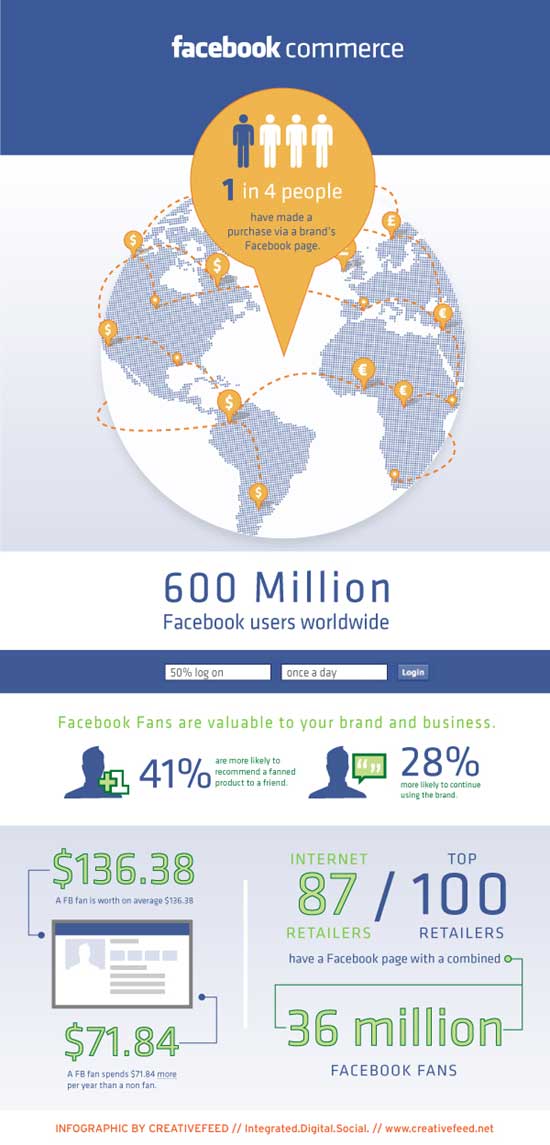 [via]
Kannan
is a computer and Android enthusiast, a blogger by passion and a tech freak. His always ready-to-help attitude, knowledge and hard work is what drives him.
Latest Updates

Kannan | Jan 29, 2015

There are so many apps on the Play store coming up these days for enabling your flashlight as a torch, but to turn the torch on and off is...

Advertisement

Find us on Google +

Find Us On Facebook

How to Guide
Gadget & Mobile

Internet & Browser

Security Tips
Copyright © 2015.The content is copyrighted and may not be reproduced on other websites. Techtrickz.com is not affiliated with any of the device manufacturers listed on this site. All trademarks and images are the identity of respective firm. Use of these trademark and images are subject to their permission.