Have you ever heard of f-commerce? It is the latest business model built with Facebook, which gives enormous opportunities for online retailers, because of Facebook's massive (600million) users. The below infographic illustrate the current status of f-commerce.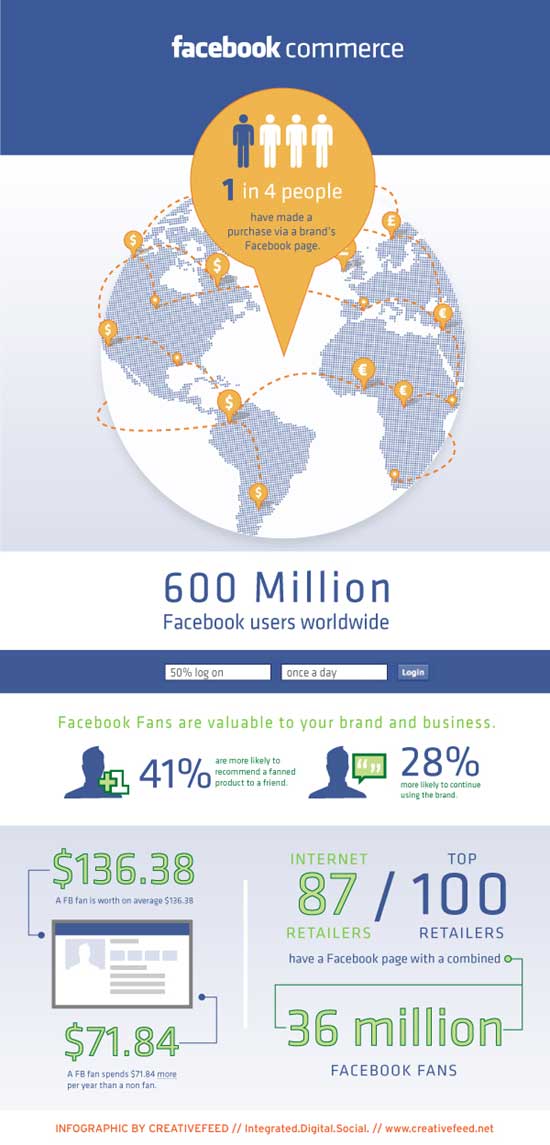 [via]
Kannan
is a computer and Android enthusiast, a blogger by passion and a tech freak. His always ready-to-help attitude, knowledge and hard work is what drives him.
Latest Updates

Kannan | Aug 1, 2014

Entering into Recovery mode on Moto X, Moto G and Moto E is little tricky. In recovery mode, users can carry out various tasks. For instance, factory reset when...

Advertisement

Find us on Google +

Find Us On Facebook

How to Guide
Gadget & Mobile

Internet & Browser

Security Tips
Copyright © 2014 - Do not copy contents without written permission. All images and trademarks displayed are property of their respective owners.