OpenDNS and Google Public DNS are the two most popular DNS servers and can be used as an alternative to your ISP's DNS for faster and secure web surfing. (OpenDNS has providing excellent security using DNS for years now). I had written many articles on this subject in previous articles, here is how to change DNS server manually in Samsung Galaxy Ace android phone.
1. Go to Settings – Wireless and Networks – WI-Fi Settings – Menu (located left bottom of your phone) – Advanced.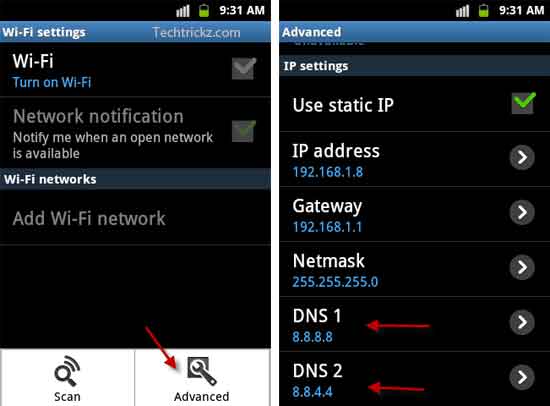 2. Scroll down to see DNS1 and DNS 2.
3. Tap on DNS 1to change the name server 1 and tap on DNS 2 to change the name server 2.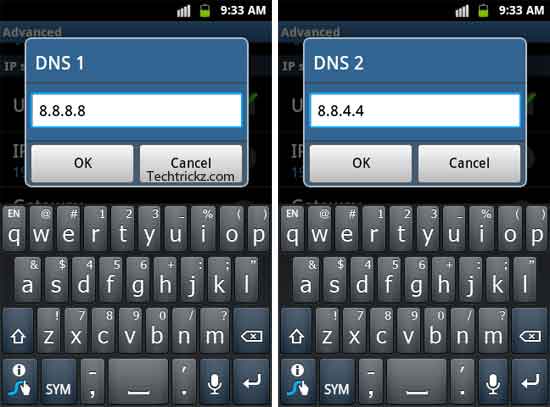 For Google Public DNS, name server 1is 8.8.8.8 and name server 2 is 8.8.4.4
For OpenDNS, name server 1is 208.67.222.222 and name server 2 is 208.67.220.220
To find which DNS service is fastest for you, the best method is trying yourself each one. Hope this simple tutorial will help you get better internet experience on your Samsung Galaxy Ace.