Is it Possible to Delete Skype Account or Change Skype Name?
We all have several accounts from major social networking, instant messaging, blogging, shopping, and more services and at times, we need to delete our account to a service for some reasons. Most trusted services usually have an option somewhere else to delete the account permanently, though often hard to locate. But unfortunately, some services do not provide option to delete account permanently, for example, Skype. Once created you can't delete a Skype account or change Skype name. So, if you no longer need your Skype account, what you can do with it?
As I told above, once you create a Skype account, it's not possible to delete your Skype account or change your Skype Name. If you no longer need the account, then the only solution is deleting all personal information from your Skype profile.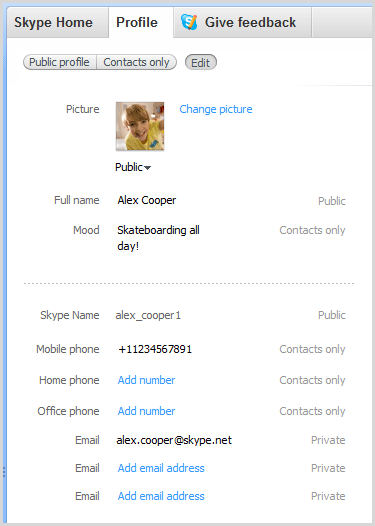 To delete your personal information in your profile, sign in to Skype. In the menu bar, click Skype > Profile > Edit Your Profile and then, remove any personal information provided, such as your name, picture, mood, phone numbers and email addresses.
More detailed information available at Skype support page.[Image courtesy Skype]