You may still remember my previous post about Google DNS Helper, a tool that lets you instantly switch from your ISP's DNS to Google's DNS address.
Here is another handy tool called DNS Jumper, which is especially suitable for those who want to use different DNS address for different purposes, for example Open DNS, Google Public DNS, and others.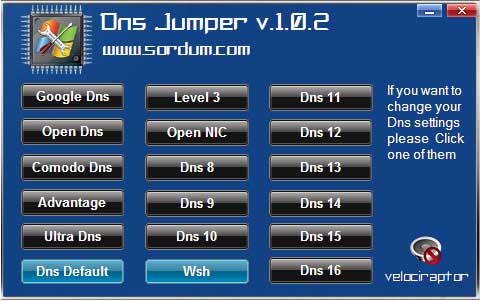 With this tool, you can instantly switch between GoogleDNS, OpenDNS, ComodoDNS etc, and just with a click. DNS Jumper also has option to switch back to default DNS settings.
DNS Jumper is a free, portable tool (no installation required) and can be downloaded free from here.