Browize is a web testing tool that allows users to resize their browser window in any size without using a plugin or add-on.
It offers a few standard pre-set sizes like 800×600, 1024×768, etc. but will also allow the user to enter custom dimensions.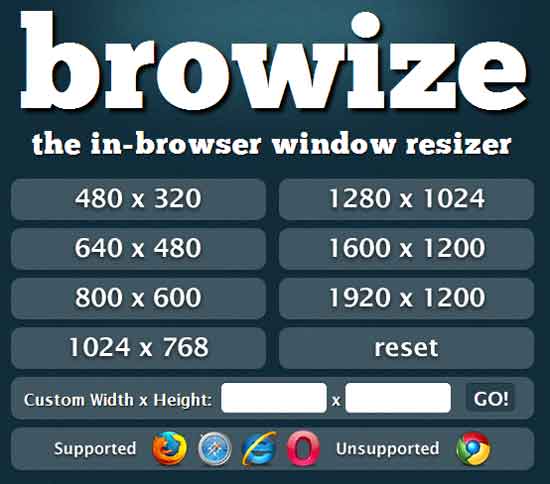 This online tool may useful for web designers to check their design in different screen resolutions. It supports most browsers and the only requirement is JavaScript turn on in the browser.
Browize is free to use and supports Firefox, Internet Explorer, Opera and Safari. Google Chrome is not currently supported.