Windows 8 was designed with the touchscreen mind, but many users still want to use desktop PCs for several reasons, so the missing start button, start menu as well as the inconvenient shutdown options were a disappointment for them. However, as you may know, the recently launched public preview of Windows 8.1 addresses some of the features that the Windows 8 was missing, for example the return of the start button.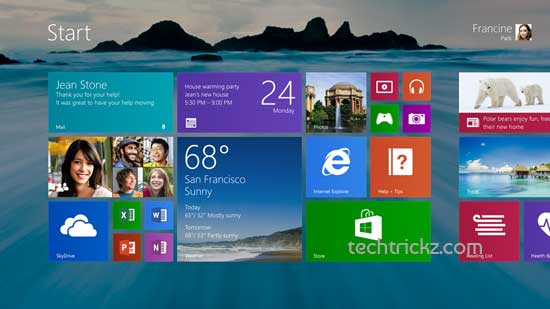 Normally, if you want to shut down, restart or log off your Windows 8 desktop PC, you'll need to first invoke the Charms bar either by mouse or with the key combination Win + C, then go to Settings, click the Power button, and only then will you see the options for Shut down and restarting your machine. It isn't intuitive on desktop PCs.
However, Microsoft has brought back the Start button in Windows 8.1 (it's currently in public preview and the final version will be available later this year) and it allows shutting down your computer much easier. You can use your mouse to shut down the PC either from desktop or from the Start Screen to shut down the PC.
How to shutdown Windows 8.1 PC
– Right click the Start Button. It'll display the power user menu (you can also use Windows Key + X shortcut key to bring up the power user menu)
– Now, just select the "Shut down" option, then select Sleep, Shut down, or Restart option. That's it!

The Start button is also available from Start Screen, but it's invisible. Just hover your mouse in the lower left corner of your screen to see it and right click to get shutdown options.
Note: This preview version of Windows 8.1 is meant for advanced users. If you would like to know more about it, you can download the free product guide (PDF) from Microsoft. This guide describes "Windows 8.1 Preview advances the vision set forward with Windows 8 to deliver the experiences that customers–consumers and businesses–need and expect in the next generation of PCs, tablets, and other devices. It's Windows 8 but even better…"